custom tailored tours
Let's plan your dream trip.
Plan YOUR custom tour
Value Holidays is the premiere worldwide custom tour operator. We use our experience to shape unforgettable memories for your group custom tour. We focus on providing responsibly priced, high-quality tour services personalized for our worldwide clientele.
1. choose a destination
Tell us about your interests and your dream destinations. We will strive to create a trip that offers the most unique, custom tour to fit your tastes.
2. Book Details
When you contact us we will work with you to create a customized program to fit your needs and budget. We will help you develop an exciting itinerary including all the components of your trip from the air transportation, hotel transfers, special theme meals or events and admissions.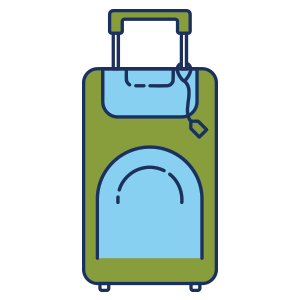 3. travel & enjoy
On a Value Holidays tour, you can immerse yourself in the experience without concern for the details. We will help create unforgettable memories that will last a lifetime!
"The accommodations were wunderbar! I especially enjoyed being in the 1589 Gasthof in Rothenburg. It was quaint and unique for us Americans! Everything went smoothly! You thought of everything! The food was great, including the breakfasts provided by the hotels. This, by the way, is most appreciated to be able to come downstairs to eat breakfast in our very own hotel in the morning before regrouping for the day! The amount of walking was perfect for me, and I weighed exactly the same when I returned as I did when I left, despite all the chocolate, gluhwein, beer, pretzels and dumplings! I also appreciated the amount of free time we had so we were able to follow our own paths and that the tours were in the morning so that we were orientated for the rest of our time there. It was so beneficial that Keith lead the trip, since his knowledge of Germany is deep and wide and his stories added enormously to our experience and fun!"
– Lynn T.
itineraries for inspiration
We might have just the trip you're looking for already planned! Take a look at some of our example itinereries to help kickstart the brainstorming process.
group tours
Finding a tour that's right for you or your group can be a somewhat daunting process. That's why Value Holidays makes it easy for you by giving you what you want on your custom tour.
Popular Destinations:
France, Italy, Germany, Spain
Student tours
Value Holidays student tours enrich student's educational experience beyond the usual in-class study. Our flexibility and custom tour planning enables us to offer you the very best tour to fit your needs.
Popular Destinations:
France, Italy, Germany, Spain
Individual tours
Value Holidays offers the most unique, custom tours for everyone's tastes. We will help create unforgettable memories that will last a lifetime!
Popular Destinations:
France, Italy, Germany, Spain
contact us to get started
Please fill out the form below or give us a call to get the process rolling. We look forward to helping you bring your tour to life!